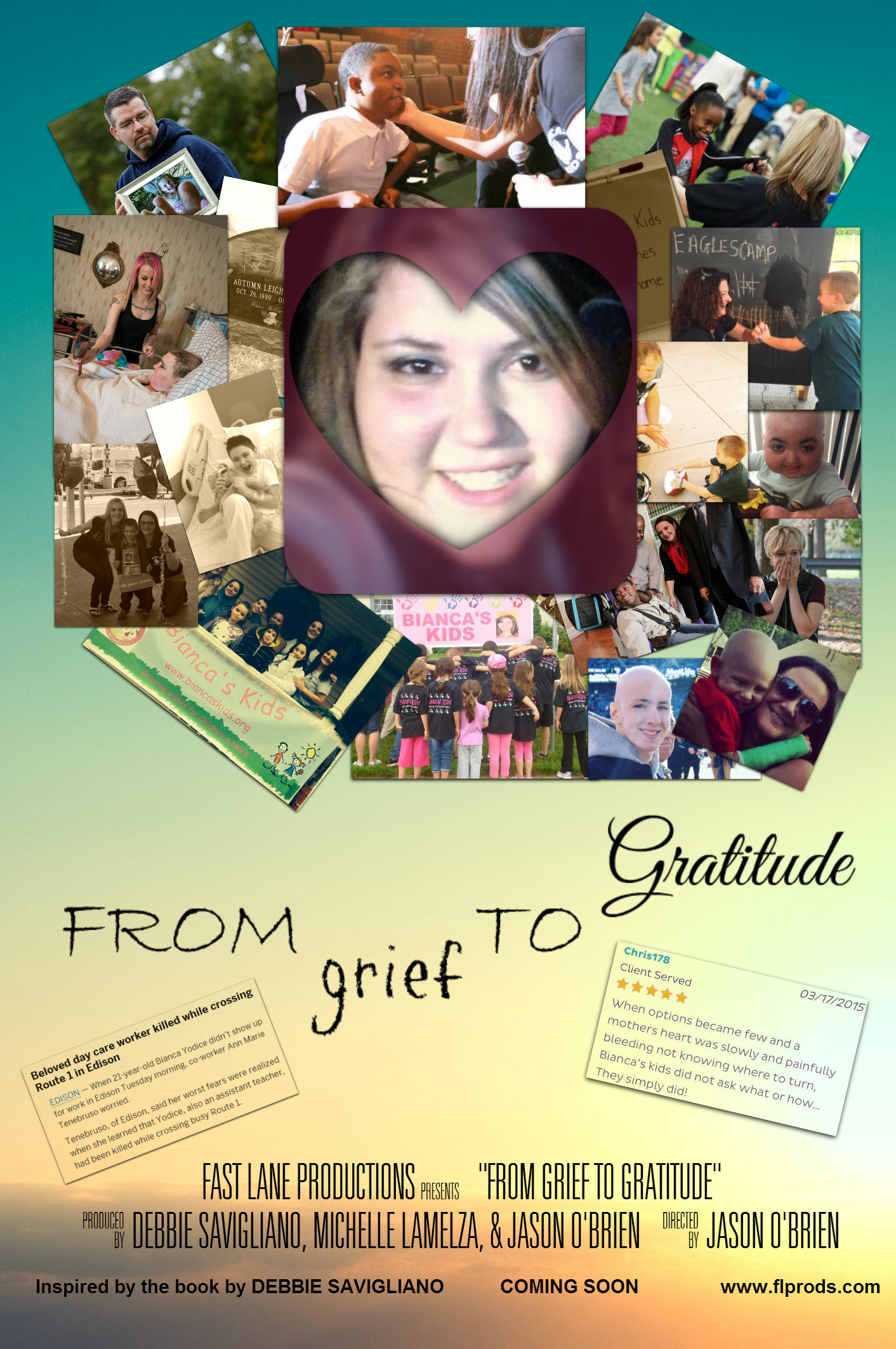 FROM GRIEF TO GRATITUDE (2016)
Official Selection 2016 Massachusetts Independent Film Festival, Boston, MA
Official Selection 2016 Shawna Shea Memorial Film Festival, Somerville, MA
Outstanding Achievement Award Winner, 2016 Shawna Shea Film Festival
Inspired by Debbie Savigliano's book of the same name, this new documentary examines how one woman's grief turned into a life mission that has ended up helping so many others through their grief and difficulties. On August 24, 2010, Debbie's 21 year old niece Bianca was walking to her job at a child care center in Edison, New Jersey, when she was struck and killed by a motorist. At Bianca's viewing, Debbie made a commitment to her niece that Bianca's love for children would not die with her. Within 2 months, she established "Bianca's Kids" in Bianca's name. To date, Bianca's Kids has granted over 11,000 wishes which have helped foster care children, homeless children, hard working single mothers, and so many others. The documentary not only examines Debbie's journey through grief, but also how others that have been impacted by Bianca's Kids have worked through their grief and emerged through tragedy. It's something that impacts every single person at one time or another, and the film will show that finding purpose through service to others can often be the only way for some people to ever emerge on the other side of immense grief. Principal filming at various locations in New Jersey took place in February 2016, and is currently on the film festival circuit.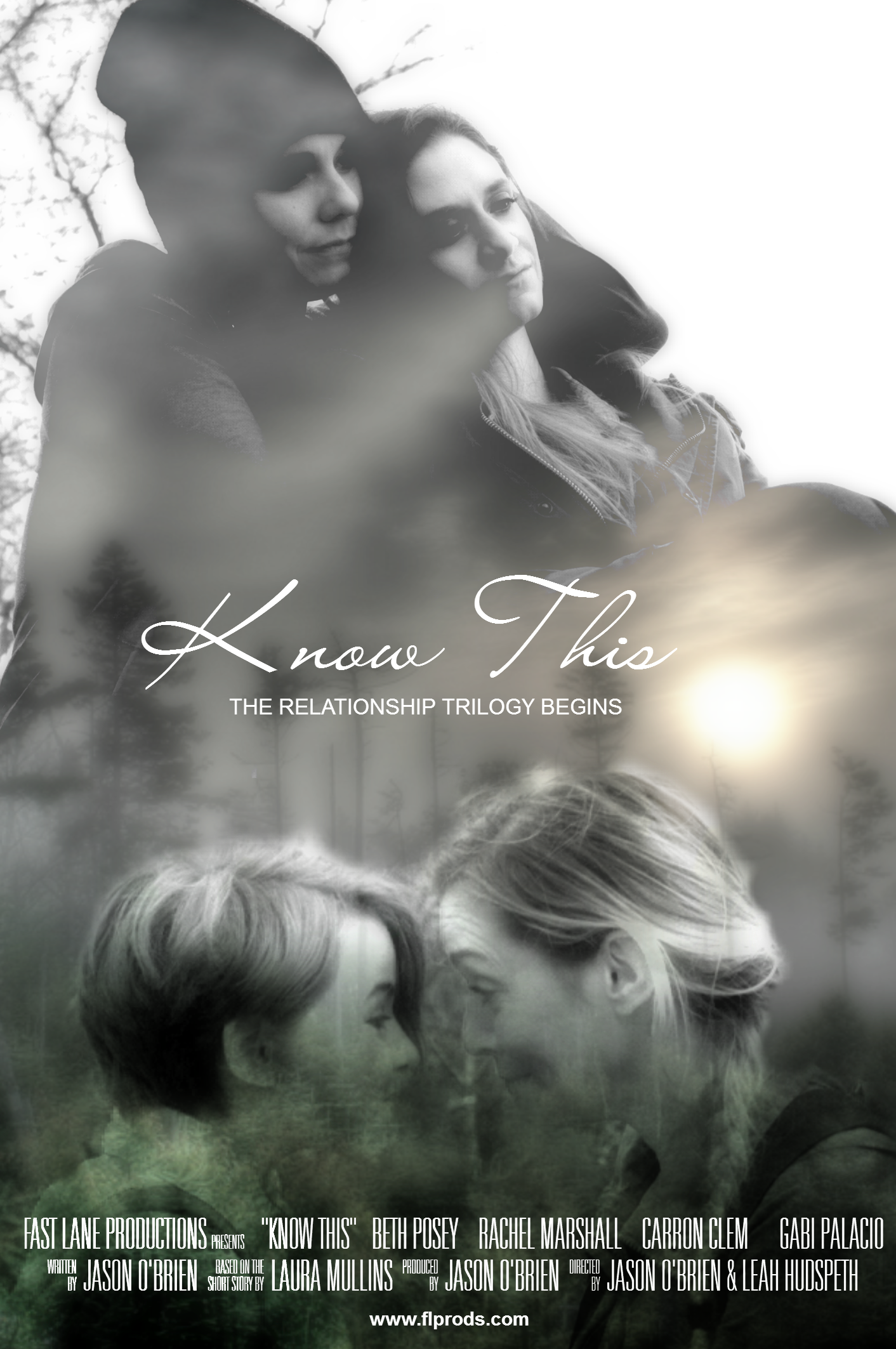 KNOW THIS (2016)
Official Selection 2016 Kite Film Festival, Destin, FL
Winner! Best Actress-Rachel Marshall & Best Cinematography, 2016 Kite Film Festival
Three short films. Three different and unique examinations of one of the greatest complexities in the history of humanity ... our romantic relationships with one other. The first film in this new trilogy will be filming in the spring of 2016, entitled Know This. It will tell the story of Lauren and Rachel. In so many of our relationships, one person can often be further along and more ready for commitment, while the other struggles with something that is holding them back. In Lauren's case, she has never been able to fully accept herself and has never fully reconciled her fears from the past ... until this one very special day. The film stars Beth Posey as Lauren and Rachel Marshall as Rachel, in addition to Carron Clem, Gabi Palacio, and Faith Bruner. It was directed by Jason O'Brien and Leah Hudspeth. Filming took place in several locations throughout Alabama in the spring of 2016, and is currently on the film festival circuit.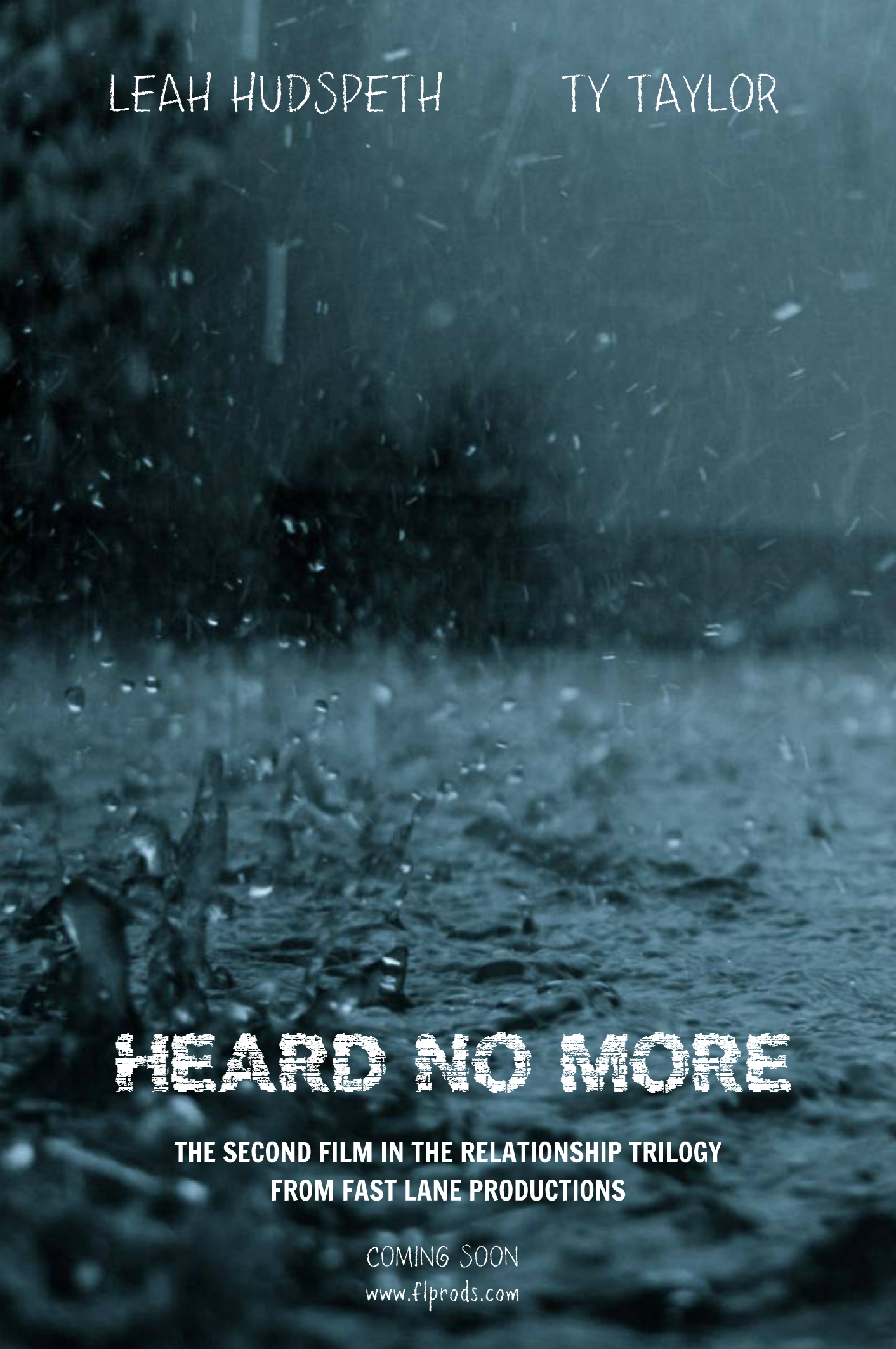 HEARD NO MORE (2017)
Three short films. Three different and unique examinations of one of the greatest complexities in the history of humanity ... our romantic relationships with one other. The middle film in the trilogy is "Heard No More", the story of what happens one dark and rainy night when a car accident brings a man and woman together. The film will star Leah Hudspeth and Ty Taylor, and be directed by Jason O'Brien, based on his original script. Filming is scheduled to take place in March/April 2017. Keep checking back for more information soon!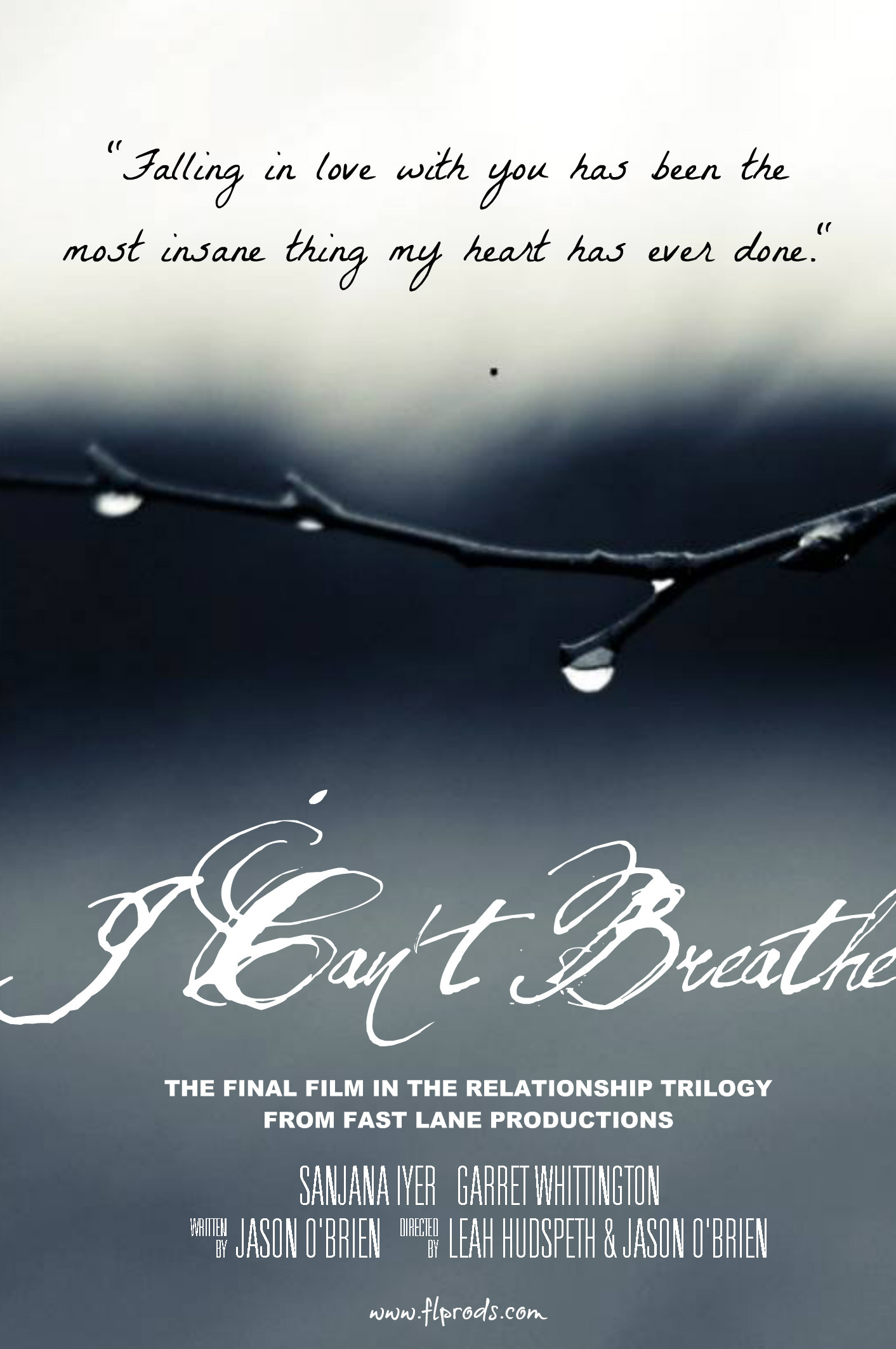 I CAN'T BREATHE (2017)
Three short films. Three different and unique examinations of one of the greatest complexities in the history of humanity ... our romantic relationships with one other. The third film in the new Relationship Trilogy will examine one of the most tragic romantic themes of all ... the love that happens at the wrong time, the type of love that cannot be fulfilled ... and whether we are better because of that love in our lives, or whether we wish it hadn't happened at all. Sanjana Iyer, Garret Whittington, and Jake Huckestein will star in the film, and it is slated to film in February/March of 2017.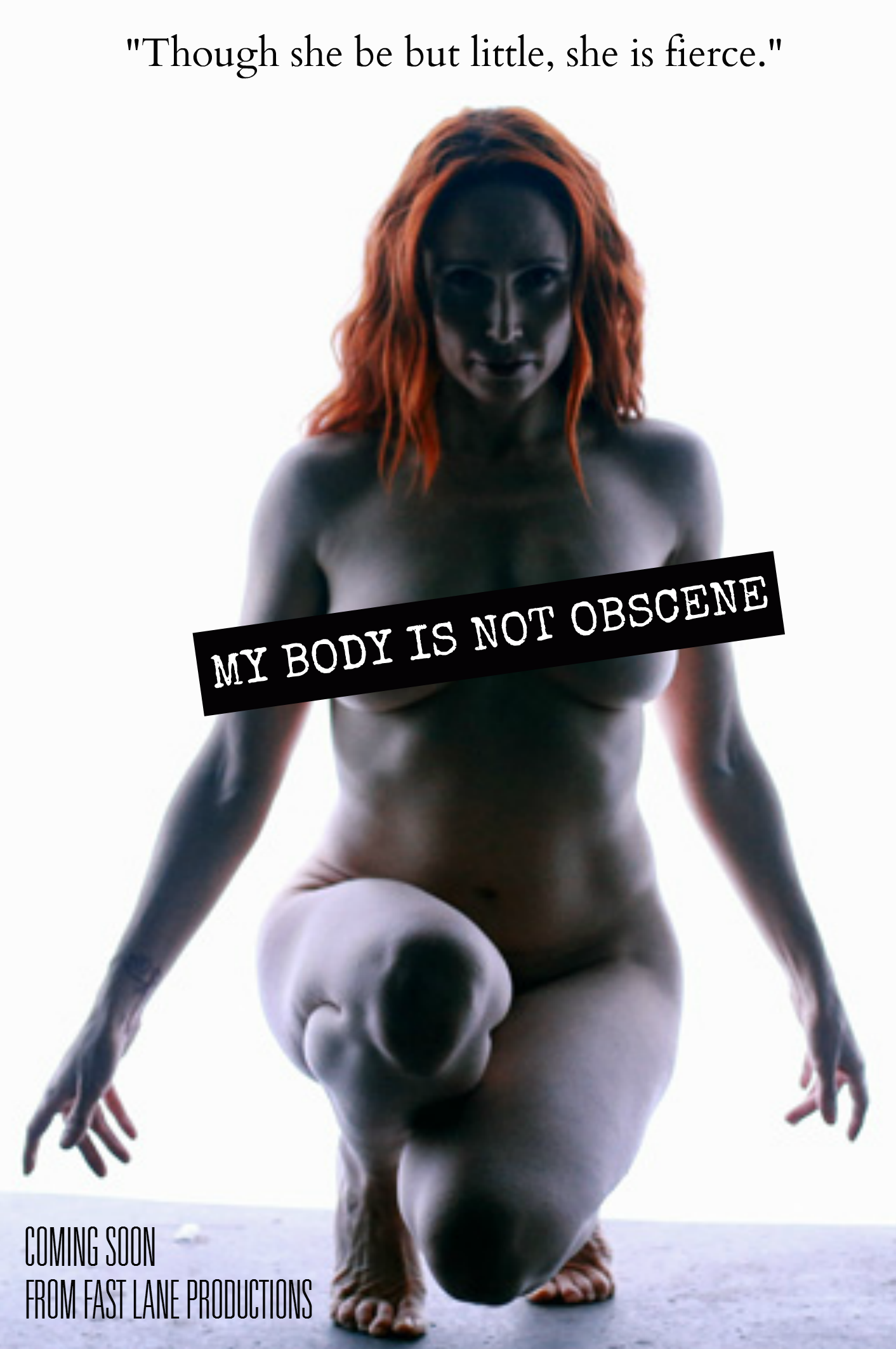 MY BODY IS NOT OBSCENE (Documentary, Filming Soon)
Planned for filming in 2017, this new documentary examines Nashville model and photographer Nina Covington, and her continual pursuit of increasing understanding and acceptance of artistic nudity. In a society where the naked body is deemed more obscene than violence, a shift in perspective is most definitely needed.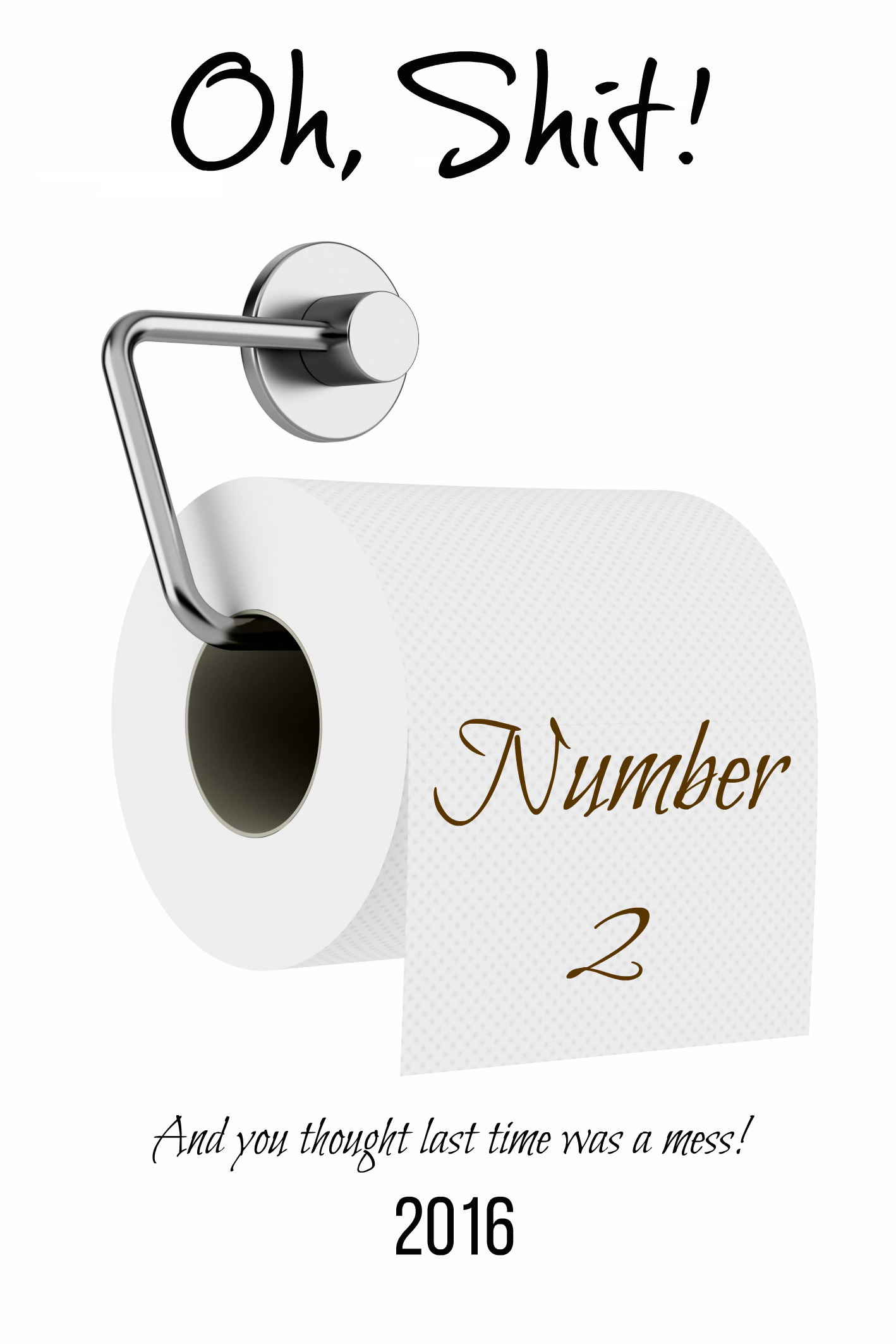 OH, SHIT! NUMBER 2 (2017)
And you thought it was a mess the first time! Yes indeed, Jason O'Brien's first sequel will find Laura Mullins's character of Laura in a brand new office setting. But unfortunately, she will soon find that her inability to find privacy when she truly needs it has not been left behind at her previous job. Inspired by even more unbelievable true stories, we can't wait to see what bathroom woes await Laura this time! Planned for filming in late 2017.
KALISPELL (2018)
A brand new feature film, a western, will be coming soon! More information to come when pre-production begins!
CUDDLE (2014)
Official Selection 2015 Buffalo/Niagara Film Festival, Buffalo, NY
Official Selection 2014 Y'Allywood Film Festival, Atlanta, GA
Acquired for Distribution / Released December 1, 2015 Across Multiple Platforms
From award winning filmmaker Jason O'Brien comes a brand new documentary chronicling a unique and revolutionary movement taking place around the world. For years, people have been getting together at cuddle parties, where non-sexual physical touch can be practiced and explored within a safe and innocent setting. In a couple of cities, and most recently, in Madison, Wisconsin, new businesses are opening and facing huge controversy to offer one-on-one snuggling sessions for paying customers ... again, in a completely safe and non-sexual environment. In each of these instances, the misperceptions and misunderstandings of others have caused controversy, and have sometimes made it difficult for people to see the benefits that these services & events can provide, and it ends up dealing so much with how we view touch in America and how the lines have blurred between compassion and sex. Can these movements succeed and allow others to see how finding ways to get back to our most basic human needs could actually be a positive step forward for our society? Or will these movements face too much misunderstanding and founder? This new documentary explores it all.
Features the new original song, Close, performed by Aaron Zimmer! (check out www.aaronzimmer.com)
For more, visit the website at www.thecuddlemovie.com!
Buy your DVD copy of the film today at amazon.com!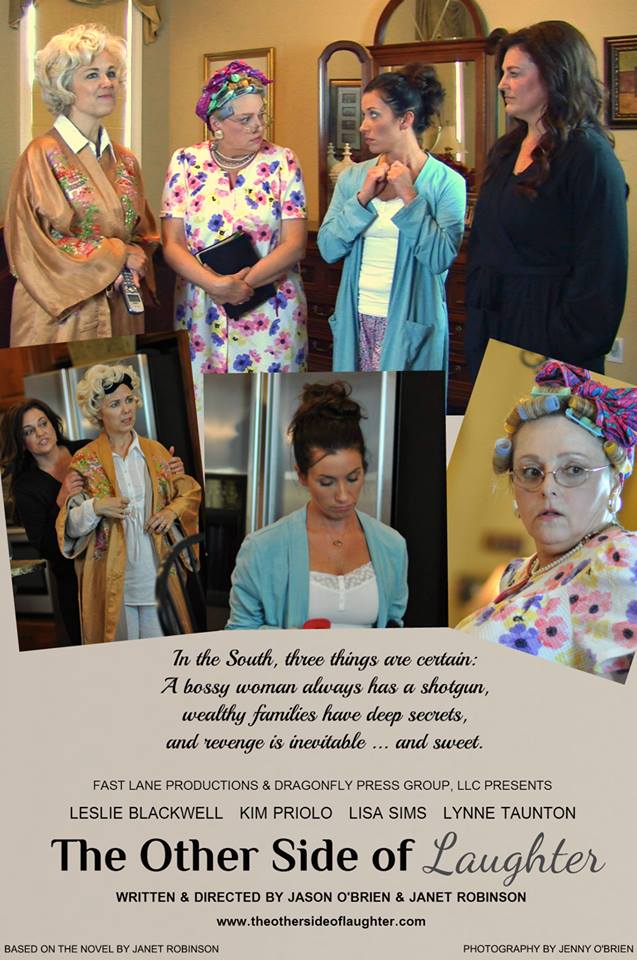 THE OTHER SIDE OF LAUGHTER (2014)
Official Selection 2015 Sidewalk Moving Picture Festival, Birmingham, AL
Adapted from the book of the same name written by Janet Robinson, this new short film contains one of the novel's best early sequences, showing the bonds that are developing and have already been in place between four Southern women, while teasing the path that certain revelations will take in the larger story. The Other Side of Laughter tells the story of Emily Cooper, who has been kicked out of her life. Once a member of one of Georgia's wealthiest and most highly esteemed political families, she is now left with nothing. How does that happen? Two reasons: the manipulative tactics of a powerful family and Emily's inability to fight for herself. In walks Camilla Baldwin. Camilla's cousin, Sally Sewell, found Emily through the church grapevine and asked her to come live with them on the family estate in LaGrange. Tired of Sally bringing home every poor sap down on their luck, Camilla is none too happy at first. But when she finds out who the new boarder's ex-father-in-law is, she is hell-bent on seeking revenge, not only for Emily but for herself as well. Sally wonders if her cousin will use her lawyer or her shotgun to exact such revenge, but Camilla decides that good old fashioned blackmail will do just fine. Meanwhile, fellow boarder and divorcee, Lindley Clark, bonds with Emily, hoping to uncover the secrets she is hiding. The Other Side of Laughter was filmed in Prattville, AL over a single weekend in June 2014. While 3 of the actresses were all local to Alabama, one (Lisa Sims) drove all the way from North Carolina to play the role of Lindley. The screenplay was written by Janet Robinson and Jason O'Brien, adapted from the book by Janet. The film, a co-production with Dragonfly Press, was directed by Jason and Janet. The film stars Leslie Blackwell, Kim Priolo, Lisa Sims, and Lynne Taunton.
View the complete film online with Vimeo On Demand at www.vimeo.com/ondemand/theothersideoflaughter!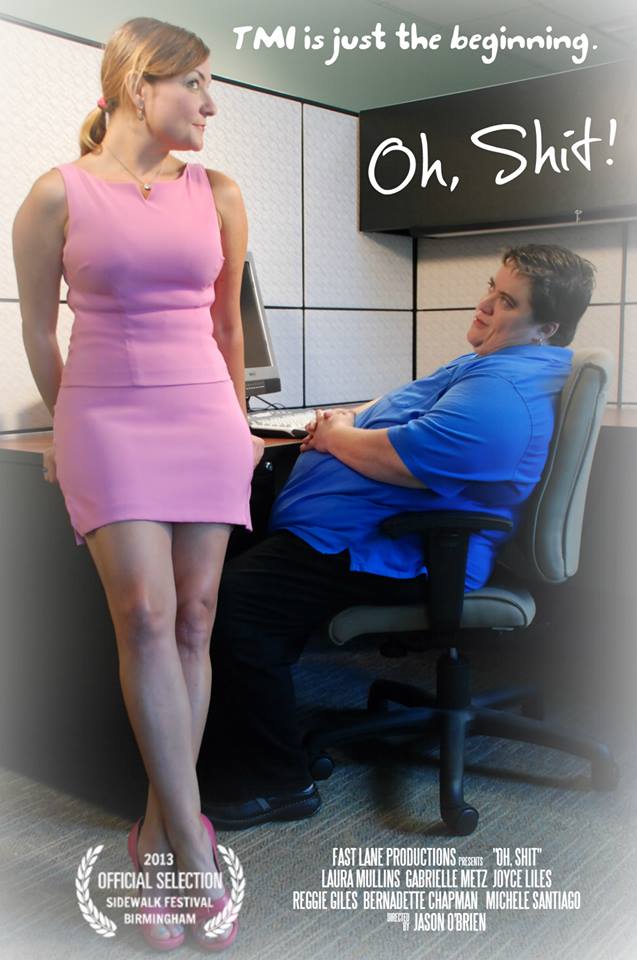 OH, SHIT! (2012)
Official Selection 2013 Sidewalk Moving Picture Festival, Birmingham, AL
It's another one of those days at work for Laura. She has just returned from eating some Mexican food for lunch, and she has reports due to her boss, and her continual annoyance, Brad, is in fine form once again. The woman she has a crush on has emailed her again, and is waiting for a response. All of a sudden, a sound of unwanted origin rumbles in her stomach, and she knows what this means. She does everything possible to avoid having to take part in a certain bathroom activity at work, but there's no delaying this. So the journey for some privacy in the office bathrooms begins, but privacy is not in the cards for her on this day. This is the story behind my 2012 short film, Oh, Shit! It was inspired by my friend Laura Mullins, who would tell me and several others throughout the years about the hilarious bathroom misadventures she'd always have at work, where all she wanted was a little privacy, but nosy, talkative others would always keep that from happening. After hearing so many of these hilarious stories, I thought they should be put into a comedy film, and in 2009, I wrote the screenplay about a young woman named Laura who tries to find some privacy to go to the bathroom one day at work, but can never find it, while all the while fretting over the woman in the office who she has a crush on. I didn't do anything with the screenplay until the opportunity to make it came about in 2012, and I went about putting together the shoot. The film shoot was one of the most enjoyable film shoots I've had, and we stayed remarkably ahead of schedule. The single location for the film afforded us the ability to set up in an office building, and we only needed a Friday night and a full Saturday to get the shoot done. We were a very limited crew, but that allowed for a very smooth film shoot. Annis Hathcock was the Assistant to the Director, Jenny O'Brien helped in a variety of different areas, and was also the official behind the scenes photographer, and she even stepped in to not one, but two small acting parts in the film. Randy Carden made sure we had plenty of great food for meals (I joked that we might have the lowest budget ever, but you wouldn't be able to tell that from the great food we had!) Randy was also there to assist as needed.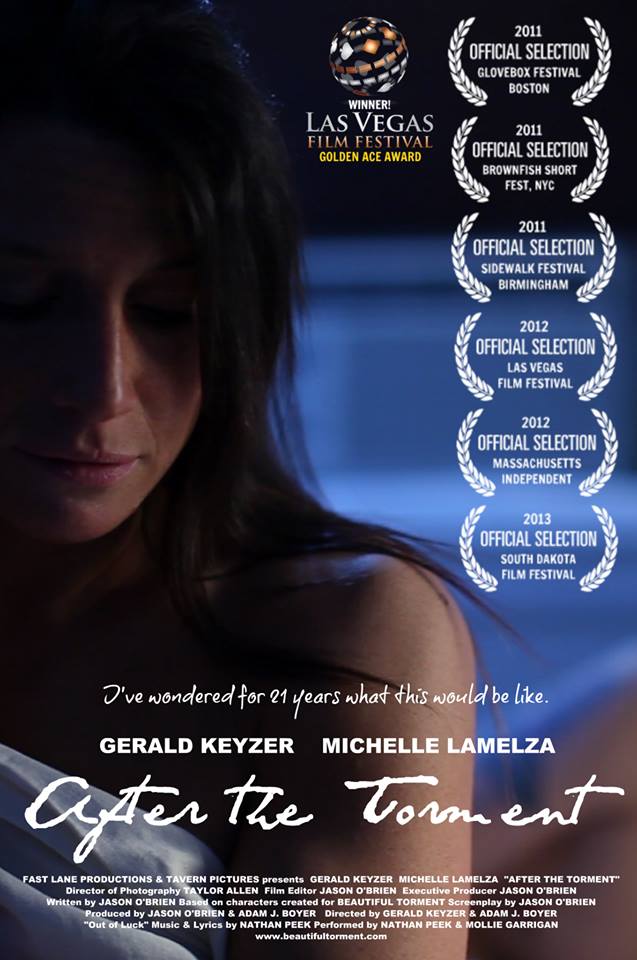 AFTER THE TORMENT (2011)
Winner! 2012 Las Vegas Film Festival Golden Ace Award
Official Selection 2013 South Dakota Film Festival
Official Selection 2012 Massachusetts Independent Film Festival
Official Selection 2012 Las Vegas Film Festival
Official Selection 2011 Sidewalk Moving Picture Festival, Birmingham, AL
Official Selection 2011 Brownfish Short Festival, New York City
Official Selection 2011 Glovebox Short Film & Animation Festival, Boston
It all started with a feature screenplay called Beautiful Torment, which I had spent over a year writing. It was a very personal story, told through the lives of a group of nine people who all come back together for their 20th high school reunion, and the surreal night that takes place after the reunion. On March 30, 2008, not long after midnight, I finally completed the screenplay. In an effort to help raise the funding to make the feature, I went ahead and started casting that film, believing a packaged production with an experienced cast would help to get the financing. I spent six months fielding all kinds of auditions, both in Birmingham and in New York City, and from submissions from all over the world, and finally made the decisions for the nine main roles, as well as some supporting roles. But then, the reality of the difficulties of raising money for independent film productions set in, and it's been a long process of facing many rejections, but the passion of this cast and crew has never diminished. In fact, one of those cast members, Gerald Keyzer, stumbled upon an idea in 2010: Why not create a new short film involving some of the characters from the feature? So I quickly thought through some ideas, wrote a short script in May of 2010, and Gerald, along with his directing partner, Adam J. Boyer, shot the film in New York in November of 2010, shipped the footage to me to edit, and After the Torment was the result. A film that tells the story of what happens to two of the characters in the feature film a year after the events in Beautiful Torment, but stands alone as the story of two people who never gave their mutual attraction a chance, and who get one last opportunity to see if they were meant to be together all along. The film went on to be the official selection at 6 film festivals over a 3 year period. It would win two awards, and be nominated for 4 awards at the Massachusetts Independent Film Festival. You can watch the complete film below, as well as some moments from a couple of the film's festival appearances.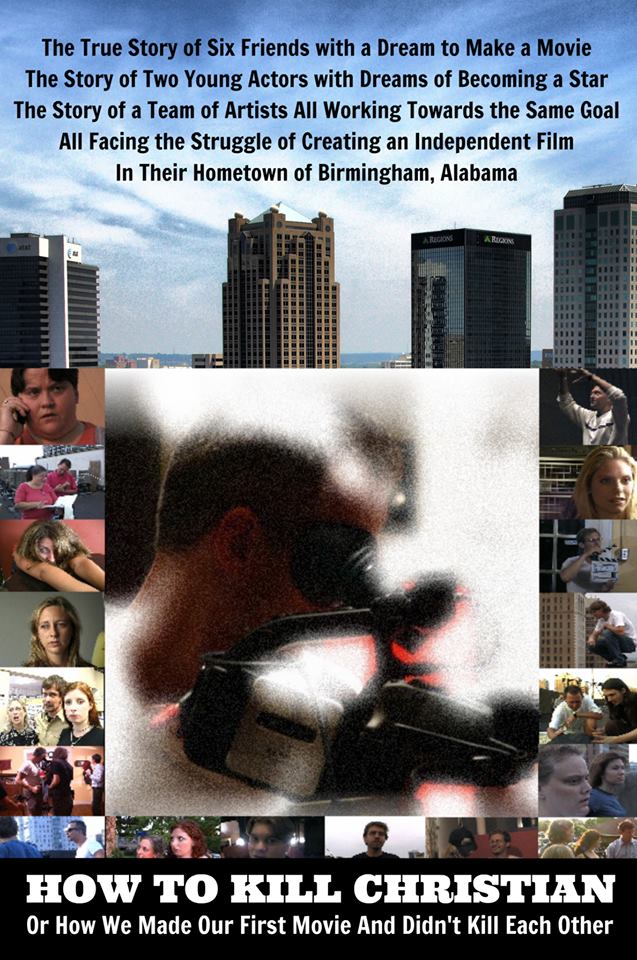 HOW TO KILL CHRISTIAN: OR HOW WE MADE OUR FIRST MOVIE AND DIDN'T KILL EACH OTHER (2009)
In the winter of 2003, two friends decided to write a screenplay together. Inspired by the true dating life of their mutual friend Christian Ray, Laura Mullins and Jason Kendall came up with a unique story of three people all in love with the same man who decide they have to band together when that man introduces them to his new fiance, named Christian. The screenplay was entitled Killing Christian, and very quickly, a producer became interested in getting the screenplay made into a film. Throughout the early months of 2004, a small team began securing locations in their hometown of Birmingham, Alabama, who were excited to have a feature film being shot in their area. When the small production team assembled thus far found they had differences with the producer in how the project was going to go, they decided to part ways and continue the project on their own since so much had already been set up. They quickly found a director in another mutual friend, Jason O'Brien, and filled out the rest of the roles. Before they knew it, the production continued to grow until in the summer of 2004, they were already underway with principal photography. WhenI came on board as the director, I realized this was a first feature film experience for not only myself but for so many people involved in the production, and wished to have the behind the scenes process of making the film documented as possibly just an extra feature on a future DVD release. When we went to UAB, a university in Birmingham, to meet with members of their film club to find potential people to work on the technical crew, we met Neil Bloomer and Franziska Wellner, at the time both students in the film club and also dating each other. They liked the idea of filming the behind the scenes goings-on, but as they thought about it, their thoughts went much deeper than just filming a standard behind the scenes documentary. Instead, they wanted to make a film which focused on the dreams and aspirations of the people involved, and the difficulties they ended up facing when the true tests of trying to make and actually finish an independent film began taking their toll. They also wanted to focus on the small yet burgeoning film community in the city of Birmingham, so far removed from the filmmaking world of Los Angeles, but a place where perhaps some talented filmmakers could get noticed. As time began to move on since the days of actively covering the people responsible for making Killing Christian, Neil and Franzi themselves ran into the unexpected and the future of their documentary looked in doubt. As a couple, they split in 2006, and by the end of the year, Jason contacted them both to find out if their documentary could still see the light of day. As he talked with each of them, and realized that neither one was really in a place where they could finish the film on their own, he made an offer to take on the project myself, and both agreed for the sake of the film coming to fruition. Jason acquired all the footage at the beginning of 2007, and thanks to an already well laid groundwork by Neil and Franzi for the ideas they had for the documentary, he wanted to stay true to a lot of the spirit and ideas that Neil and Franzi had had, and at the same time, take the ideas in some new directions as well. All three of them realized that a huge potential existed for the documentary to be much more than a simple behind the scenes chronicle, and hence, How to Kill Christian was completed.

You can purchase this film online today! http://www.amazon.com/How-To-Kill-Christian-First/dp/B001W0Z2N2/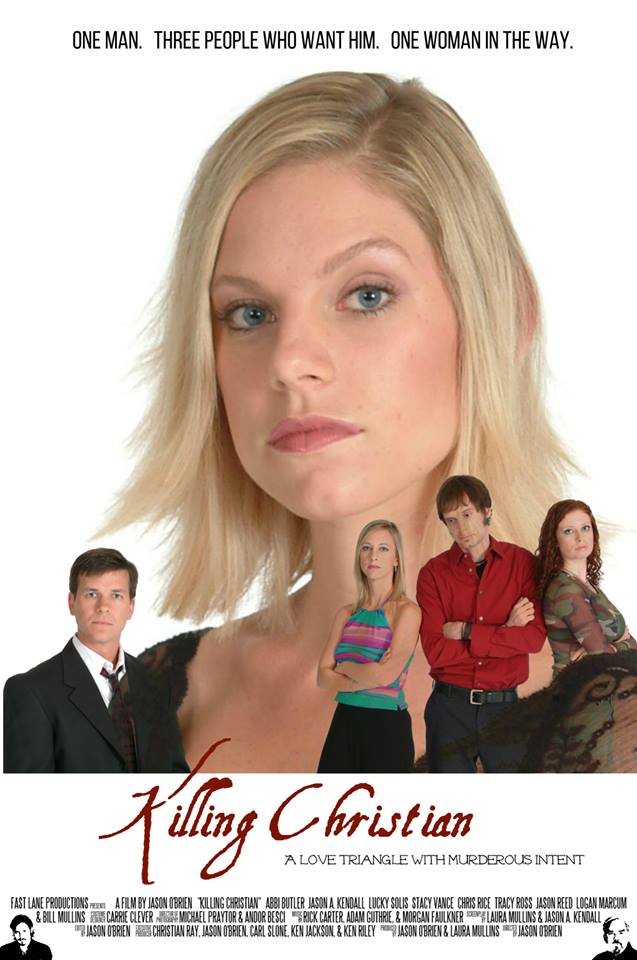 KILLING CHRISTIAN (2005)
Official Selection 2006 Southern Fried Flicks Film Festival (Augusta, GA)
It was the first feature film I ever directed. While the film is no longer available, it was an incredible learning experience when we filmed it in the summer of 2004, and one of the most stressful yet amazing experiences of my life. We somehow struggled to get the film made and completed, premiered the film ourselves in our home town of Birmingham, Alabama to a sold out crowd of over 450 people, attempted to find festival acceptance and distribution, and ultimately sold the film ourselves (as well as the accompanying soundtrack) for 3 years before taking it off the market due to a lack of sales. Killing Christian was a dark comedy about the primal things people will do to secure the things they want. Hunter, Faith, and Talon all love Mark Devlin in their own way. When he suddenly calls and says he's changed, they each have hope that he will confess his love and give them the life they've always wanted. That illusion is shattered when he introduces each of them to his new fiance, Christian Wood. Although the three hate each other, they find themselves devising a plan to eliminate their newest competition for the man they want. During the time of attempting to find distribution or festival play for the film, I wrote the following:
On June 5, 2004, I uttered the words that I had long dreamed to proclaim when it came time to direct my first full length feature film, "Action!" With that call of action, we were underway on principal photography for what can only be described as a truly hilarious and richly drawn dark comedy. When two friends of mine, Laura Mullins and Jason Kendall, asked me to direct their screenplay for a film to be called Killing Christian, I was incredibly excited to accept, and in the process, ended up working together with a cast and crew who shared so much passion and excitement for the project and the material, which I believe has now created a film which people will not be able to stay away from; curiosity alone will draw them into this tangled web of human relationships, and it will draw them in and not let go. Before we began filming on June 5, 2004, we put together a mission statement to encapsulate our feelings about this film production, and the production company for which we wanted this film to help launch. Our mission statement was as follows: With our production of this film, we wish to fully support and help to grow the filmmaking industry not only in the state of Alabama but particularly in the city of Birmingham. By utilizing all local talent and locations, we hope to not only showcase what rich creativity and filmmaking opportunities exist in this city, but also to give opportunities for future growth to a number of incredibly gifted and talented individuals in the Birmingham area. It is our deeply held belief that filmmaking is the ultimate collaborative medium, and everyone on our cast and crew ... from the director, the writers, and the cast down to the extras and more ... are artists all working towards a common goal, to produce something unique, something exciting, something entertaining ... giving that creative part of ourselves to what a great film truly is, a wonderful story. And that's exactly what we did. From our initial casting call in April of 2004 and then throughout the production, we found more people that were drawn into helping our little independent film, and in the process, we have a showcase of talent in the Birmingham area that I believe is truly unmatched. These people all gave 110% of themselves to get this film made, and the results will show on the screen. For a number of us making this film, this was our first feature film experience, and as the director, I was very excited about that. For one, I was able to observe how some people acting for the first time anywhere, or stage actors bringing their talents to their first major film roles ... how they all just grabbed onto these parts and grew as actors throughout the entire production, astounding all of us take after take. Independent filmmaking is often a struggle, and this film was no different. Raising money to help keep our production going was a constant battle, but one which we overcame. As part of the process of trying to raise money for production, we launched a Virtual Producer program, where individuals could submit donations to us through our website in return for screen credit as either a Virtual Producer ($30 minimum donation) or an Executive Virtual Producer ($50 minimum donation). When times got tough for raising money, a number of our crew members dug deep into their own pockets to keep this project afloat. The passion that everyone had for this film made a difficult decision to spend our own money that much easier. As another way of setting this film apart from average independent films, I wanted to have a document of our efforts, so I enlisted the help of two documentary filmmakers, Neil Bloomer and Franziska Wellner, who will be making their own feature length documentary which not only reveals all the behind the scenes fun and drama of making this movie, but also discussing the broader portrait of the independent film scene, particularly in the city of Birmingham. What was originally intended as just a behind the scenes documentary grew much more thanks to Neil and Franziska, as they ran with an idea to make something bigger. We were incredibly lucky during this film's production to not only find a first rate cast and crew, but to also have locations all within and around the Birmingham, Alabama area who were so gracious to let us film in their homes and their places of business. The result was our ability to showcase the entire city of Birmingham, from downtown rooftops and parking decks, to several area restaurants, to the intimacy of some very unique houses and stores ... all contributing to a vibrant and colorful film, just as colorful and vibrant as the deeply drawn characters that populate this story. From Parkside Home & Garden, to Jemison Flats, to Lakeview Bistro, to OT's, to Lecifers, to the Inverness Golf Course, to the Pelham World Gym, to Safari Cup, to Mauby's, to Little Professor Bookstore, to Tommy's Up-Top, and more, we were blessed with some truly great locations to make our movie. The script for the film was written in the winter and spring of 2004, and the production took off from there. The film was shot on digital video, by a crew headed by our co-Directors of Photography, Michael Praytor and Andor Besci, two incredibly gifted and talented DPs, whose eye for lighting and the camera helped me make this film look even better than what I could have imagined. Principal photography lasted 28 filming days, throughout the majority of the summer of 2004. We wrapped principal photography on Sunday, August 8, 2004, and began post-production shortly thereafter. From the moment I first read this screenplay, I knew this film was something unique and exciting, and now that we've finished shooting the film, I can say that it turned out even better than we imagined in pre-production. Above all, we accomplished a mutual dream that so many people never get to see, we created a feature film. Killing Christian is a first step into the filmmaking world for many of us, and I am extremely proud of the sheer talent on display in this film.