Fast Lane Productions is an independent film company as well as a company providing personal and corporate video production and editing services. We are primarily based in Birmingham, Alabama, but can certainly provide services outside of the Birmingham area (travel costs would need to be discussed during your initial assessment of production needs). At Fast Lane Productions, we don't believe in hierarchies when it comes to film productions. We believe that we are all equals on individual film productions, working towards a common goal. We believe that artistic endeavors should be run the way that art is made. We believe that art is not meant to be competitive, but shared and celebrated. What we create is what truly Fast Lane Productions is ... not a structure or an org chart. We believe in people having a voice, no matter what their position on a film project. We believe that being respectful of one another and working to build each other up is our way of showing that the film industry can be different, and whether it changes the industry or not, we know this is the way we want to work. With that, I am very proud to introduce our key fellow artists and partners.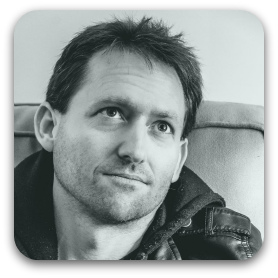 Jason O'Brien (jason@flprods.com), the founder of Fast Lane Productions, is an award winning film producer, director, writer, and editor, and has had a life long love of movies.

About Jason: When I was six years old, my parents took me to see the original Star Wars film at a drive in movie theater. I did fall asleep halfway through the movie, but I'll never forget that opening shot of that massive Star Destroyer looming over all our cars and the whole world it seemed like. That was my first glimpse at the magic of the movies. I grew up on those Star Wars films, as well as so many other films of the late 70's, but when I saw Steven Spielberg's 1981 film Raiders of the Lost Ark, my passion for watching movies morphed into a passion to make them. Specifically, it was a documentary that aired on television around the time of that film's release called Great Movie Stunts: Raiders of the Lost Ark that made me want to be a filmmaker. I was 11 years old when I saw that, and that was the first time I saw that there were actual people behind the making of these pieces of celluloid magic, and it looked like so much fun. I knew I already I had a creative streak in me that was already doing some very first attempts at writing, but when I saw that documentary, I knew I wanted to be a film director.

I would finally try writing my first screenplay in 1989, a feature film about the Vietnam War experience that was very poorly written (haha), called Red Rain. Nothing ever became of that screenplay, but I had at least tried and mastered the form of screenwriting. I had finished that screenplay just out of high school. In college, I pursued my love of filmmaking with a Film and Telecommunications Major, and it was there, in 1991, that I took Beginning Filmmaking, and actually made my first attempts at directing. I made 3 short films in that course, all shot on Super 8 film, and learned a great deal about the craft of filmmaking during that course. Over the years after college, I would continue writing screenplays, but trying to get a foot in the film industry was proving difficult. And then in 1995, I discovered the internet, and hence began an entirely new fascination for publishing my own reviews and websites about film topics I was passionate about (specifically launching pages about the Academy Awards and film director Oliver Stone), which would lead to many exciting opportunities: writing for Suite101.com as a columnist on the Academy Awards, hosting my internet radio show called OSCAR, OSCAR on BlogTalkRadio ever since 2007, being interviewed for the nationally televised documentary CELEB VS CELEB on AMC to discuss Oliver Stone, actually meeting Oliver Stone in person, etc.

My filmmaking dream would finally become a much bigger reality in the summer of 2004 when I asked to direct a feature film comedy that a friend had co-written, and Killing Christian was the result. It was accepted into one film festival and was available for sale on DVD for a few years, but mostly it was a great learning experience and a great opportunity to finally direct a feature film. I also ended up teaching myself editing with Final Cut Pro during that film, as I ended up editing the film myself. Not long after, I acquired the footage that had been shot by two UAB students during the whole making of Killing Christian, and as they were unable to make the documentary that they had long envisioned that would not only chronicle all the trials and tribulations we had in making Killing Christian but also be a look at just how difficult it is to make independent feature films in this day and age, they agreed to let me finish the film, and the result was the 2009 documentary How to Kill Christian: Or How We Made Our First Movie and Didn't Kill Each Other.

Around the end of 2008, I finished writing a very personal passion project called Beautiful Torment, and have been seeking the financing to make it ever since. As part of that process, I wrote a short film that took two of the characters from the feature and imagined their lives a year after the events in the film, which resulted in the 2011 film After the Torment, which on its own ended up as an Official Selection in 6 film festivals, and won two awards, including a Golden Ace Award from the 2012 Las Vegas Film Festival.

That inspired me to work on making movies for myself, including a comedy short, and one of the most ambitious projects I took on, the feature documentary Cuddle. As part of a very transitional year in 2013, I wished to embrace my love of editing and video production to go beyond just my own filmmaking, and in early 2014, started my new focus on selling video production services for personal and corporate clients. Cuddle became my first film to ever be picked up for distribution, and was released on December 1, 2015, inspiring me even more to continue pursuing what I truly love to do. And the pursuit of the dream continues.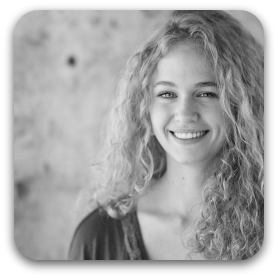 Leah Hudspeth
leah@flprods.com
Bio coming soon!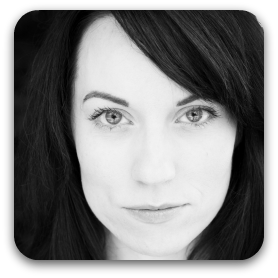 Faith Bruner (faith@flprods.com)

About Faith: Faith Bruner is an actor based in Wetumpka, AL. She began her acting career in 2012 in Huntsville, AL, being professionally trained at the Bill Billions Studio at Hollywood Huntsville. There she learned the foundations of acting technique and managing a film acting career. She has also taken multiple acting classes at the Alabama Shakespeare Festival in Montgomery, AL, and many workshops. She has enjoyed acting in music videos, short films, feature films, web series, commercials, and plays. You may see more about her acting work and her resume at http://www.imdb.me/faithbruner. In addition to acting, Faith also works as a model and is gaining experience behind the scenes as a screen writer, script supervisor, and in other roles. She also holds a B.A. In Anthropology from The University of Alabama with a concentration in archaeology, and loves to play drums, swing dance, explore the outdoors, knit, exercise and stay fit, and homeschool her three children.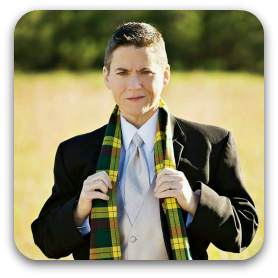 Laura Mullins
laura@flprods.com
Bio coming soon!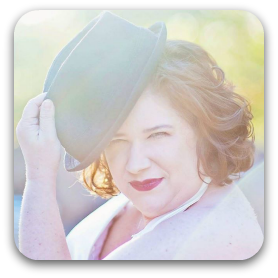 Annis Mullins
annis@flprods.com
Bio coming soon!